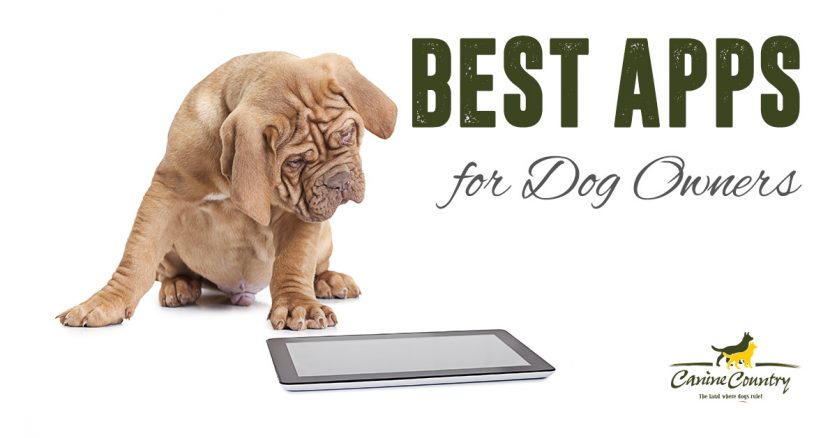 Best Apps For Dog Owners
Posted Jan 16, 2018 in Fun Dog Stuff
In the age of smartphones, there is so much information and data out there. You can find so much on your phone, which can be extremely helpful. There are millions of apps out there, and hundreds made just for dog owners. Whatever problem or question you have, there's an app for that! You never know when you'll have a question and these apps can save you time and can help your dog stay safe. Here is a list of apps you need to download of your phone today.
MapMyWalk
Price: Free
Taking your dog on walks is important for their health, but it can also benefit your health. If you want to track your walks and see how much of a workout you're getting in, you can use the MapMyWalk app to do this! This is perfect if you and your dog love to run together or if you have some New Year's resolutions to work out more.
iKibble
Price: Free
Is your dog constantly eating things off the floor or nibbling on anything it can find? Are you often worrying about if the last thing they ate might be dangerous? If so, you must download iKibble ASAP. The app allows you to search for any food and read the descriptions on how safe the food is for your dog. You can also easily share this info with your friends and family.
BringFido
Price: Free
The BringFido is the perfect app for the dog owner who can't go anywhere without their dog, specifically on trips. This easy to use app allows you to explore pet friendly hotels, restaurants, parks, beaches, and many other cool spots you can check out with your dog. The app also lets you book your hotel and explore what accommodations the hotel has for dogs. You can find amazing places that let your dog come along for the ride!
PetDiary
Price: Free
If you're worried about your dog's health or are trying to monitor an issue that your doing is suffering, PetDiary is a great app to use. You can record your dog's weight, medications, or any other habits relating to your dog. It is good to keep track of these items and look for any major changes in your dog's diet or health. Any changes that are noticeable you can share with your vet and have data to show them.
Pet Coach
Price: Free
Keeping your pet healthy and in shape can be hard to figure out on your own sometimes. Pet Coach allows you to immediately talk to a vet or pet trainer to ask them questions you may have about your pet's health or training. You can send them a photo of what is happening or ask them for tips on how to teach your dog a trick. Download this app ASAP!
Pet First Aid
Price: $0.99
This app is the only one on this list that cost money, but it is worth the $1. The American Red Cross Pet First Aid App allows you to have access to all the tools you need to help your pet in an emergency. From allergic reactions to cuts or bleeding, figure out what is happening with your dog and fix it. You can also find vet hospitals near you.
All these apps will help greater your dog's life while making your dog easier and simpler. Good luck!